North Central Kansas Medical Center Launches Emergency File Project
Published March 7, 2023
North Central Kansas Medical Center today launched the Emergency File Project in Cloud County. The emergency file is designed to help seniors and disabled persons keep their critical health information accessible in case of emergency.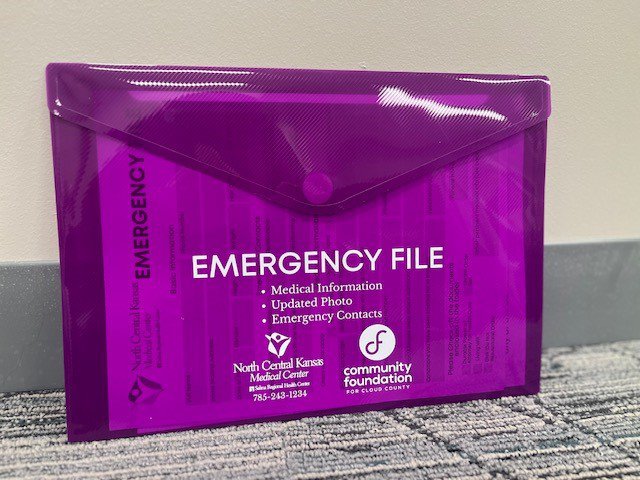 The document sized purple file has magnets on the back so it can be placed on a refrigerator. Inside the folder is a list of items that should be included, such as a Do Not Resuscitate form, a current photo, a list of medications, etc. Also included is a medical information form that should be filled out by the patient or the patient's family. The local EMS teams will be instructed to look for a purple file on the refrigerator when they enter a home for a medical emergency. The file project was sponsored in part by the Community Foundation for Cloud County and was assembled by the student interns from Project SEARCH.
The purple file project is a continuation of the previous Operation Red File. EMS will continue to look for the red file as well as the new purple files.
"We are pleased to be offering this service to our senior citizens and disabled citizens once again," said Rose Koerber, social worker for NCKMC and purple folder coordinator. "These files can be picked up at the hospital or the Family Care Center."