Rich Baxter named KUMC Clinical Instructor of the Year
Published Oct. 5, 2022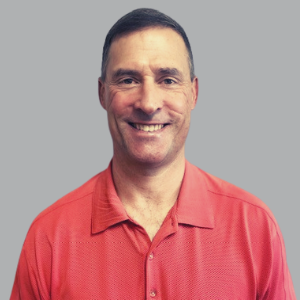 The Kansas University Medical Center has awarded Rich Baxter of Cloud County Health Center, the Clinical Instructor of the Year Award.
Baxter has been a physical therapist at Cloud County Health Center for 13 years. He attended the U.S. Army-Baylor University Graduate Program in Physical Therapy in 1994 where he earned his Masters of Physical Therapy Degree. He later obtained his Doctor of Science Degree (Orthopedics & Sports Medicine Physical Therapy) from U.S. Military-Baylor University Post-Professional Sports Medicine, Physical Therapy Doctoral Residency Program.
Baxter was nominated by Courtney Popelka, a physical therapist at CCHC. Baxter served as Popelka's clinical instructor during her clinical rotation at CCHC. "Working with Rich has been a great experience," said Popelka. "He has a wealth of practical knowledge from many successful years in physical therapy and is always willing to share best practices."
"Rich is an excellent teacher and co-worker," said Tyler Deutscher, PT, DPT, Rehab Services Supervisor. "Our department is better because of his collaborative nature. He is very deserving of this award."
Baxter will be awarded at a ceremony on Thursday, October 6th in Kansas City.