Surgical Services
North Central Kansas Medical Center provides procedural and surgical care for you and your families. If you have a question whether a certain procedure or surgery can be done at NCKMed, please check with your doctor. Some of these are listed below but are not limited to this list:
Carpal tunnel release - freeing up of median nerve of wrist
Cataract removal with lens implant to the eye
Colonoscopy - examination of the colon with a lighted, magnifying instrument & camera-to biopsy small polyps & tumors
Esophagogastroduodenoscopy (EGD) - examination of the esophagus and stomach with a lighted magnifying instrument & camera - to biopsy lesions, dilate the esophagus, remove foreign bodies, & insert feeding tubes
Ganglion cyst removal- wrist, foot, hand, etc.
Glaucoma & Astigmatism treatment procedures on the eye
Hemorrhoidectomy - removal of hemorrhoids
Hernia repairs - Inguinal, Femoral, Ventral, Epigastric & Umbilical (open or laproscopic)
Knee and Shoulder Arthroscopies
Surgical Services Staff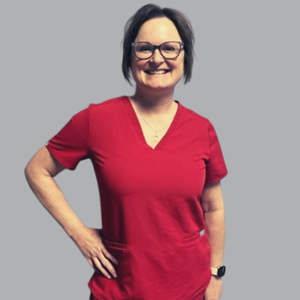 Malinda Sallman, Surgery Coordinator
Malinda Sallman, Surgery Coordinator -
Malinda received her LPN from NCK Technical College and her RN from CCCC. She received her Bachelors in OML (Organizational, Management & Leadership) from Friends University. Malinda started working for CCHC in 2009 with most of those years in the surgery department. She was promoted to Surgery Coordinator in 2017.